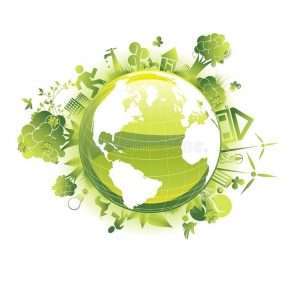 Attention to the environment is one of the recurring subjects of this new millennium; there is only one planet and we must try to save it to save ourselves.
The Earth is home to about 8 billion people, who live, breathe, move and move things: industrial goods, agricoltural goods, machinery. And everything must be carefully packed in order to be able to reach its destination without being damaged.
This is the reason for these lines: packaging. Once we have received our goods, we must dispose of the packaging as correctly as possible in order to avoid an additional ecological problem.
Packages are not all the same: they can be made of paper, wood, polystyrene, plastic… all materials that require proper disposal. Every year we throw tons of disposable plastic into the sea, devastating our ecosystems: this it is no longer tolerable . Plastic films, plastic boxes, bags, microplastics, and the list goes on and on. If for small shipments there are no great alternatives to plastic and cardboard, for industry and production sectors the situation changes, and this is where we have to playour part.
So why not use metal containers? Iron is the most abundant metal inside the Earth: it is ductile, malleable and, above all, recyclable endless times. . The products of Italiana Contenitori ( Roll Container , security roll containers, wire cages, pallet cages…) can be the ideal solution to help the planet and even our pockets!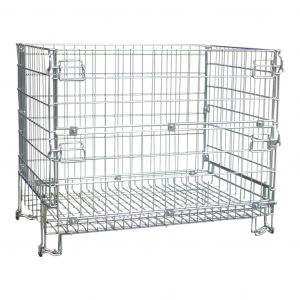 Our containers can reduce the production of CO2because they are light (they do not heavily affect the total weight of the goods loaded on the trucks), foldable and stackable.and can be used thousands of times . Why use non-recoverable containers when it is possible to reduce expenses, while reducing the impact on the environment?
Italiana Contenitori has a huge catalog of containers, large, small, with or without wheels. If we do not have what you are looking for, we can design together with you a solution that suits your needs. Our technical department is ready to design, in collaboration with the LAB, the perfect container that meets your needs.
Road transport is the most used method for passengers and goods, probably the most practical, but certainly not the least polluting. It is for this reason that in Italiana Contenitori we are committed to provide our customers with smart and functional solutions in order to optimize logistics , reduce shipping weight (and therefore costs), minimize waste. On average, every 3.5 outbound loads require one return trip.
We work for the contents… protecting them in the handling, storage and transport phases.