In the wide range of solutions for the logistics and storage of wine bottles offered by Italiana Contenitori, MARK080120 is a winning choice, let's discover it together. Known as "Market Vei," the "old" in Piedmontese dialect, this wire mesh container is specially designed to ensure maximum safety and protection of bottles during transportation and storage.
Market is a container that provides smart space efficiency, incredible solidity, great durability and great lightness, in fact it weighs only 46 kg compared to its more than 1,000 kg load capacity. For these reasons it is a container that can face all the challenges of enological logistics with great reliability. The anti-tip bars increase the safety of your precious goods and make it impossible to tip the container, while the internal dividers allow the load to be optimised and subdivided, ensuring the best and safest arrangement of bottles during transport.
Compared to traditional racking or fixed structures, mesh containers for the wine industry offer a number of advantages that make them the ideal choice for storage and handling in the wine cellars:
is stackable, up to 3 containers on one
it does not require load certifications
it does not need to be anchored to the ground
it can be moved with forklift and pallet truck
it can be folded when empty to save space on return trips, or to clear up space for other works or materials
it protects the bottles against accidental impacts.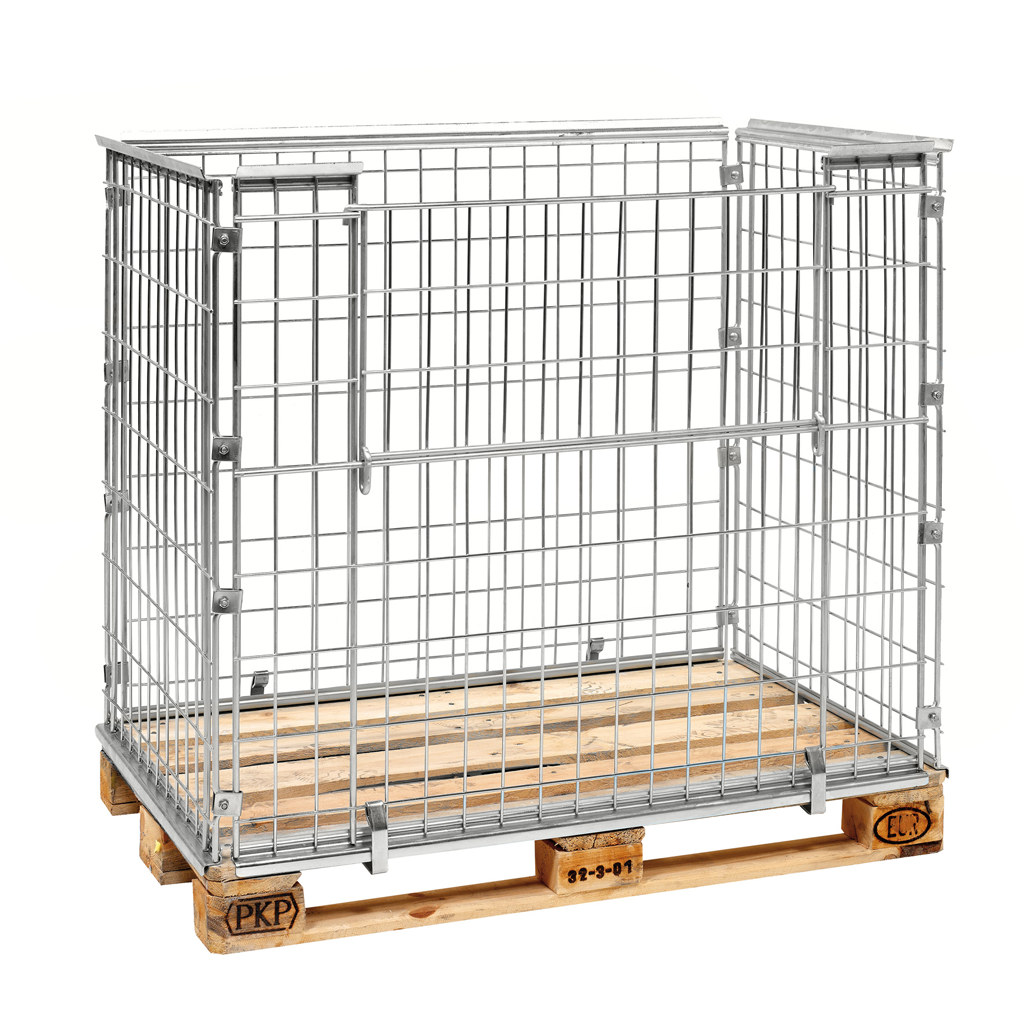 Market's front opening is called a "half hinge gate" and allows convenient bottle handling at all times. This simple yet ingenious design expedient makes all picking operations more efficient and faster, allowing wholesale and retail needs to be harmonized.
Market is not, however, the only family of containers suitable for wine industry logistics and storage; Pallet Containers also offer a viable alternative by transforming a simple wooden platform into a stackable, self-supporting and complete container.
Galvanic treatment of the structure gives IC's industrial metal containers unbeatable resistance against weathering and corrosion, is unaffected by moisture, and is dustproof. An additional advantage is its ease of maintenance, or rather, its lack of maintenance. Being protected from the effects of weather and chemicals, this container is virtually immune to the effects of time, reducing the cost and effort required to keep it in perfect condition.
Italiana Contenitori's products stand out not only for their outstanding performance in wine logistics, but also for their strong commitment to the environment. All products are fully recyclable, and are a truly green choice for businesses that aim to reduce the environmental impact of their operations.
The use of this kind of packaging makes it possible to completely eliminate disposable packaging materials for the handling of wines and goods in general. This is especially relevant at a time in history when the environmental sustainability of purchased products is the focus of attention and many companies are seeking more environmentally friendly logistics solutions for their operations.
Moreover, wire mesh containers have a multi-year lifespan, which not only proves the durability and reliability of IC products over time, but also reduces the exploitation of our planet's limited resources. Many Italiana Contenitori customers, and not only in the wine industry, have been using the same Markets containers for well over ten years: if that's not a good review, we don't know what is 😉
Choosing an IC Market container is therefore not only an economic advantage, but also a practical step toward protecting the environment.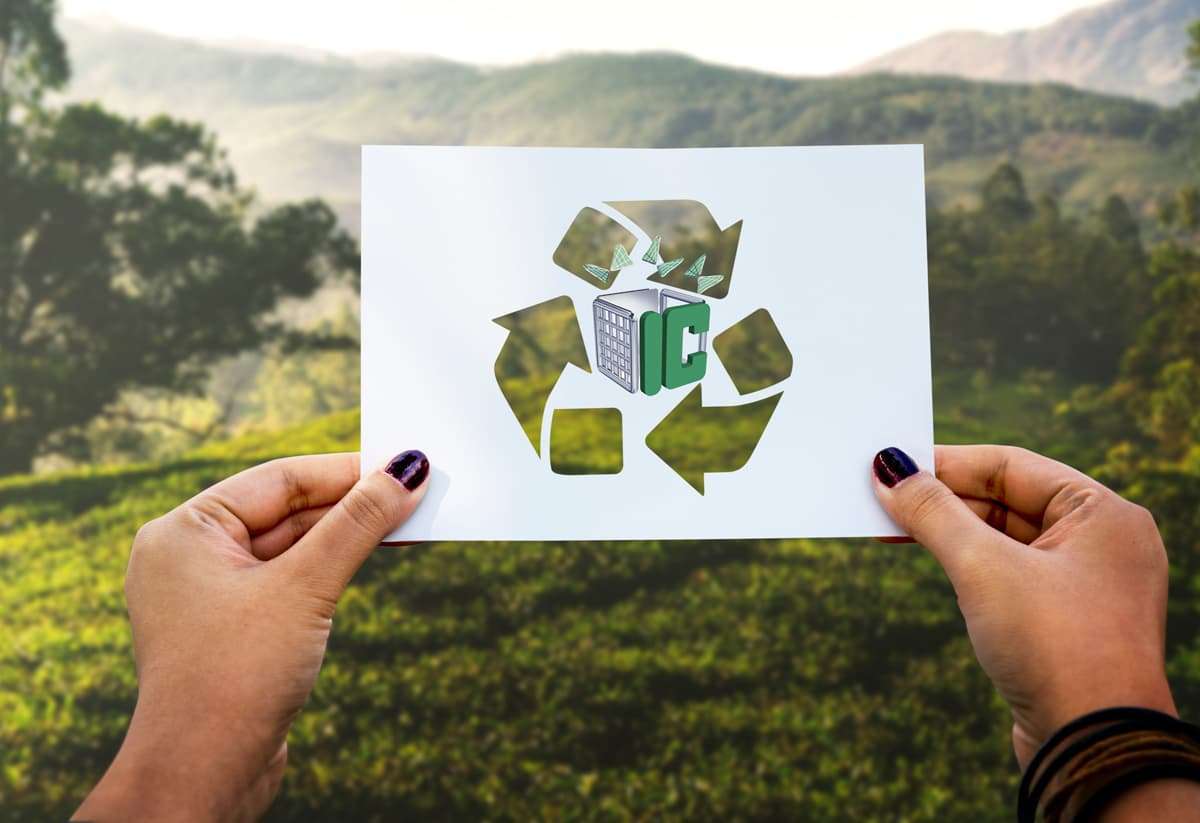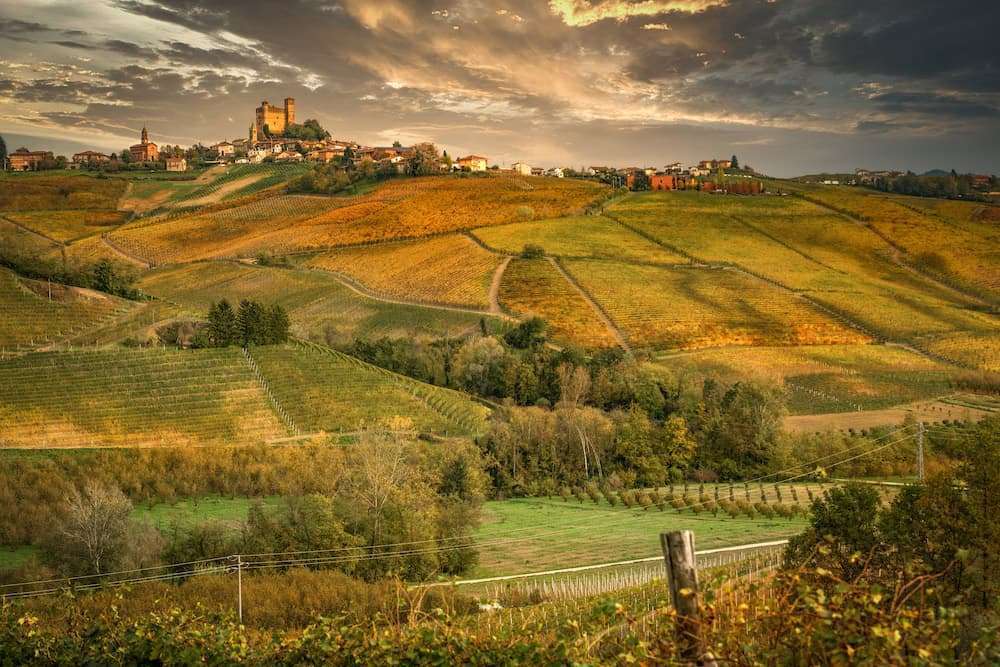 Italiana Contenitori's Market container is a winning and highly convenient solution for the wine industry: flexibility, cost-effectiveness, low maintenance and a very high degree of versatility make it the ideal choice for any business that needs efficient and safe storage of wine bottles, even valuable ones. Investing in the MARK080120 means optimising logistics, ensuring safe and stable storage of valuable bottles, and making a secure investment for the future without ever sacrificing practicality and cost efficiency.
We would like to conclude by reminding our readers that the Market container, subject of this article, is just one of many IC products dedicated to the logistics of the wine universe . Below you will find a selection of products that might be right for you if you are in the wine business.
Cheers!