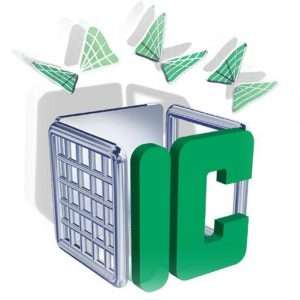 Italiana Contenitori was created in 1981 from the entrepreneurial initiative of five founding members.
The historical headquarters in Sant'Ambrogio di Torino, practically in the shadow of the Sacra di San Michele, saw the company's first steps with the consolidation of production technologies and the development of foreign markets, first of all in Germany and England.
However, soon the original spaces proved insufficient to contain the continually growing company. In the early nineties, Italiana Contenitori bought the current property and moved with all the productions to Giaveno, where it continued its development by organising itself into a mature industrial company.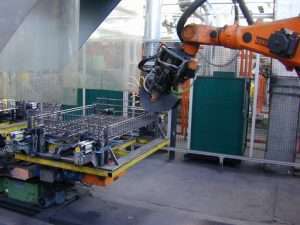 These were intense years of growth and strong investments, with the purchase of automatic machines and robotic welding systems to improve productivity and above all the quality of the product. The adoption of the first CAD design technologies and investment in qualified human resources allowed to plan an effective technical office for the development of new products and production technologies which, over time, has led to the creation of a range of products and solutions which are unmatched in the industry.
With its wide spaces, the new plant gave the company room to act. At the turn of the century, Italiana Contenitori consolidated its position as the market leader by starting the development of a commercial network based on partnerships with the major companies in the field.
In 2005, the opening of the French branch near Paris extended the company's operational capabilities and projected it into an increasingly European market perspective. Such position allowed the company to face the economic crisis whose first signs would soon have been seen The recognised quality and the widest range of products on the market helped to overcome even those difficult years.
Always looking for new opportunities, a new production site was inaugurated in Nabeul, near Hammamet in the north east of Tunisia in 2009. This new adventure will give the company the opportunity to further extend its production capacity and to contain the increasingly strong competition from Eastern European countries and, above all, from China, the emerging player in the field.
In the last ten years, considerable investments have led to the renewal of the main production lines with the adoption of the most modern welding technologies and the updating of robotic systems in search of ever greater quality and competitiveness.
In these 40 years, collective commitment and a work ethic based on collaboration and common growth have allowed the company to achieve great goals Italiana Contenitori now is ready to face the new challenges the future may hold for the company. After all, "working for the contents" can be a good way to face both life and work.