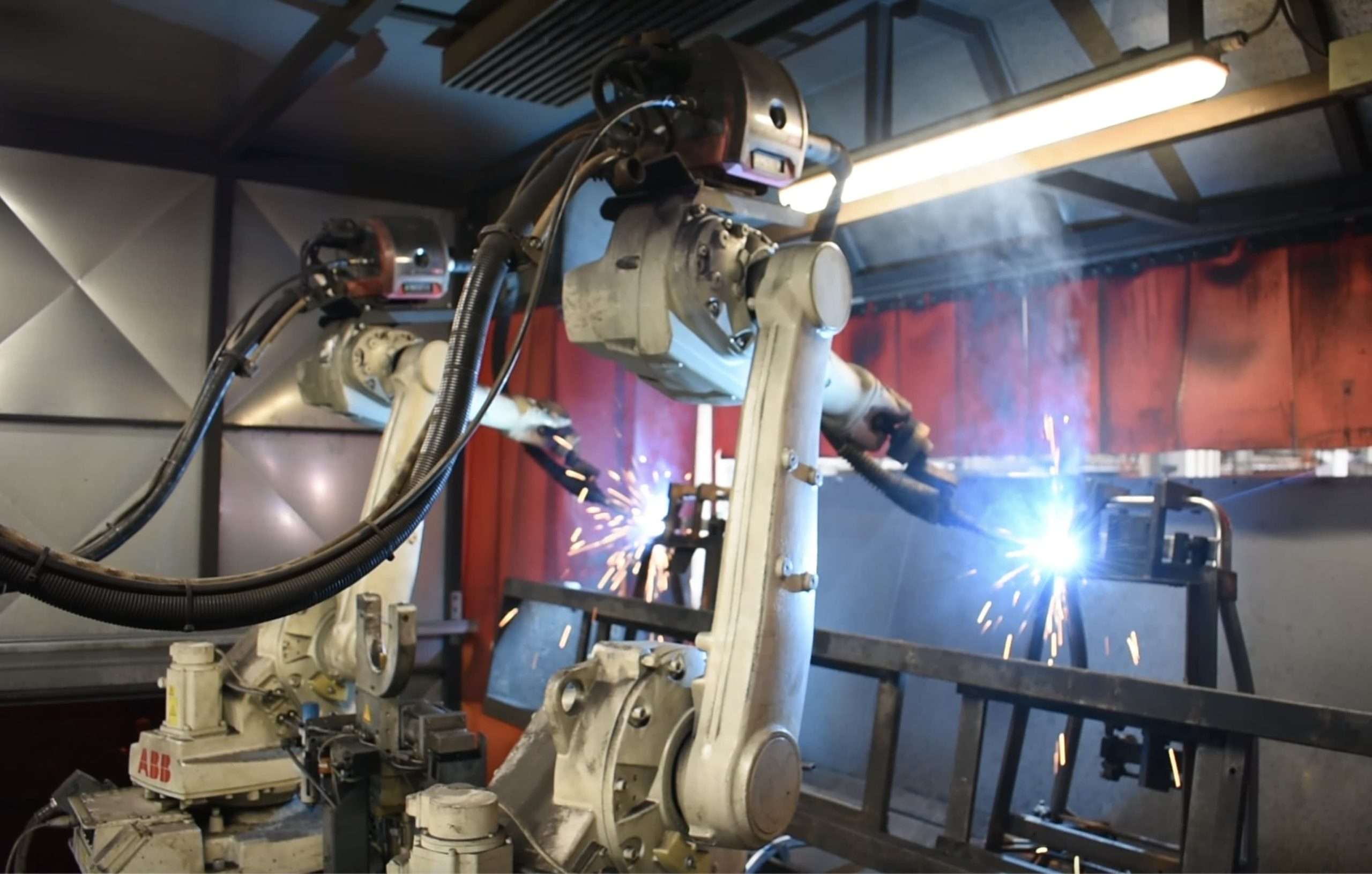 Italiana Contenitori has taken an ambitious path since its foundation by investing considerable resources in the realisation of a highly automated industrial production system. Thanks to the use of advanced CAD (Computer-Aided Design) tools for the design of new products, industrial robotics, and continuous process optimisation, the company has been able to gain a significant competitive advantage, quickly gaining a strong position in the European market.
ABB and Kuka industrial robots specialised in welding and electro-welding operations have always been a key ingredient in Italiana Contenitori's formula for success. These advanced machines are able to perform repetitive tasks accurately and quickly while reducing error rate and increasing the company's overall productivity. The IC formula is therefore respected: optimising costs and offering high quality products at competitive prices
Italiana Contenitori has over 40 years of history behind it and its robots have necessarily evolved to offer increasingly flexible, strong and durable welded wire mesh containers. One of the most significant investments dates back to the 2019-2021 years, during the pandemic. Despite the economic and logistical difficulties of the time, Italiana Contenitori has decided to focus on the future and has invested in five new welding robots, completely renewing its machine park.
Today, thanks to the advanced technology of new robots, welds are more precise, stronger and cleaner. The new synergic impulse welders are equipped with digital electronic controllers that automatically adjust the welding parameters according to the components used, achieving consistently high quality results over time, significantly improving production efficiency and reducing production waste. The final result is a finished product free of roughness and defects that could compromise the integrity of the objects to be transported.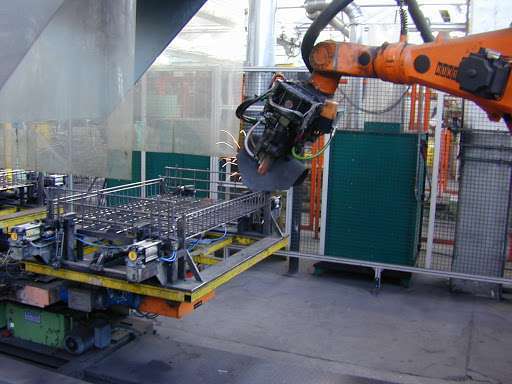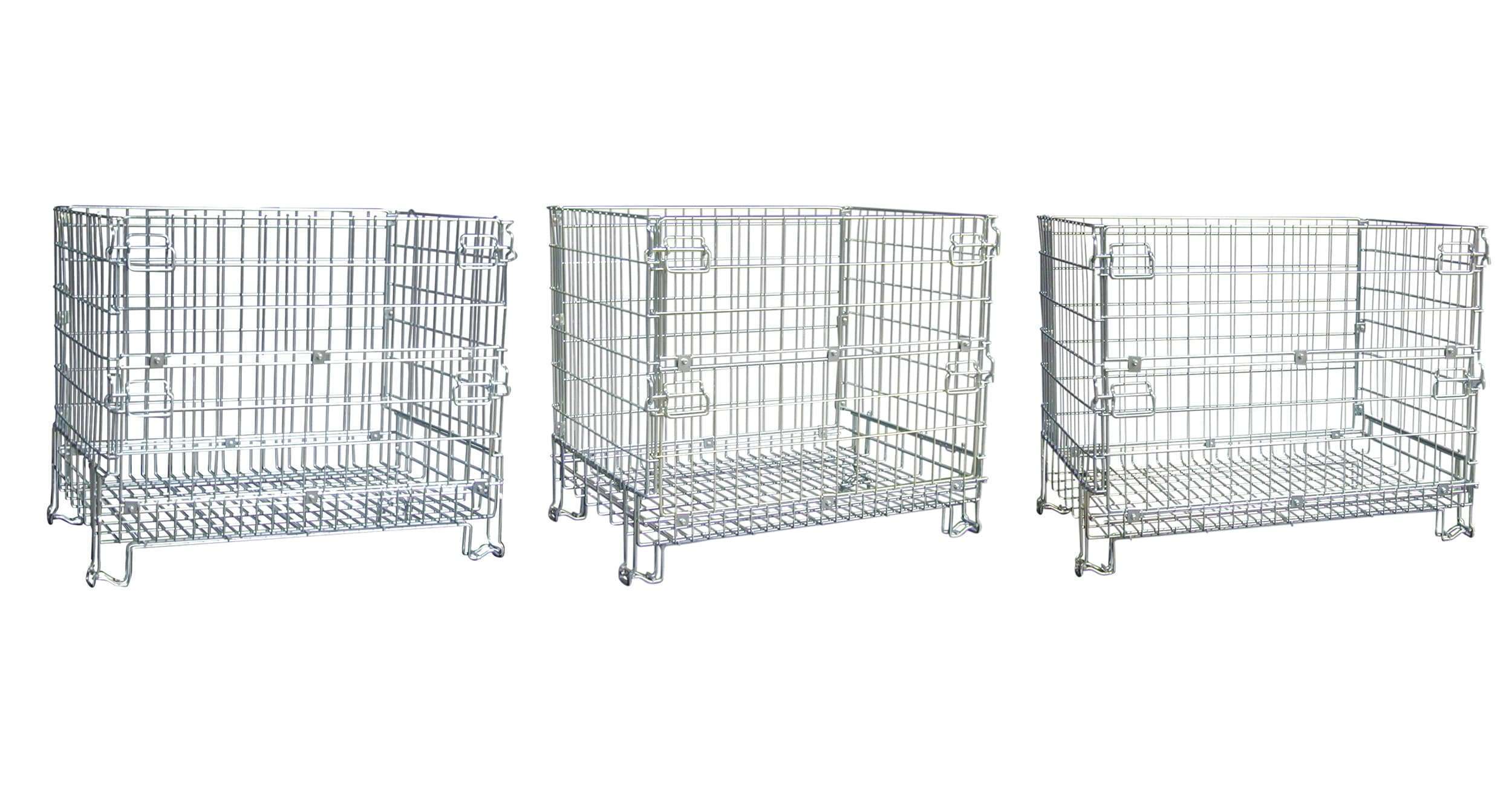 In addition to improving the quality of industrial containers, welding robots have increased productivity and flexibility of continuous cycle lines. In fact, while the worker places the components in the first tooling, the robot proceeds with the welding of the parts loaded in the previous cycle in the second tooling, in a continuous production that optimises resources and increases overall production capacity The decision to replace the old robots, which were about 15 years old, was motivated by the realisation that the new generation would offer numerous advantages in terms of finished product quality and production line flexibility.
Italiana Contenitori has confirmed its vision by investing in the future, in the latest technologies and staff training, and has shown that it wants to maintain its leading position in the industry by complying with the highest standards.